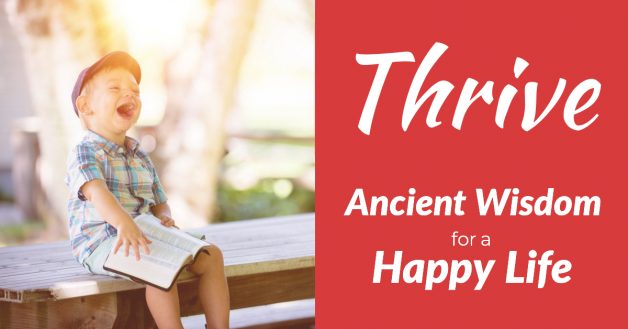 You Were Made To Live a Happy Life
So why doesn't it feel like it so often? And is there anything that can make it better? We all know that life is complicated and difficult and that we face times that are anything but happy, but what if there was a way to bring back the joy and happiness? Join in on a journey through 7 practices of ancient wisdom that promote happiness. This series is for anyone that wants to live a happier, more fulfilling life!
We'll explore how to:
Have a Happy Family and Relationships

Experience Financial Peace

Live Longer and Healthier

Belong to a Community That Will Support You

Feel Freedom through Forgiveness and More!

 
Groups start the first week of October (Sept. 30- Oct. 6)
They end the week before Thanksgiving.
How Does it Work?
2. Sign Up
3. Receive Confirmation
4. Show Up
When you click the button above you'll see a list of groups meeting at different times and places. Pick one that works with your schedule.
You'll be given the opportunity to send a message to the leader of the group you'd like to join requesting to be a member.
After you've been accepted into a group you'll receive email confirmation that you've been added to the group you requested along with the address of your meeting location.
Show up to your first meeting and enjoy the journey to a happier life.